Posts for tag: jaw pain
By Drs Lawitts
December 06, 2016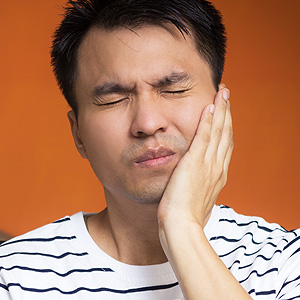 If you're suffering from jaw pain or impaired function, it may not be the only source of chronic pain in your body. Of the millions of adults with temporomandibular joint disorders (TMD), many have also been diagnosed — among other conditions — with fibromyalgia, rheumatoid arthritis or sleep problems.
TMD is actually a group of painful disorders that affect the jaw joints, muscles and surrounding tissues. Besides pain, other symptoms include popping, clicking or grating sounds during jaw movement and a restricted range of motion for the lower jaw. Although we can't yet pinpoint a definite cause, TMD is closely associated with stress, grinding and clenching habits or injury.
It's not yet clear about the possible connections between TMD and other systemic conditions. But roughly two-thirds of those diagnosed with TMD also report three or more related health conditions. Debilitating pain and joint impairment seem to be the common thread among them all. The similarities warrant further research in hopes of new treatment options for each of them.
As for TMD, current treatment options break down into two basic categories: a traditional, conservative approach and a more interventional one. Of the first category, at least 90% of individuals find relief from treatments like thermal therapy (like alternating hot and cold compresses to the jaw), physical therapy, medication or mouth guards to reduce teeth clenching.
The alternative approach, surgery, seeks to correct problems with the jaw joints and supporting muscles. The results, however, have been mixed: in one recent survey a little more than a third of TMD patients who underwent surgery saw any improvement; what's more alarming, just under half believed their condition worsened after surgery.
With that in mind, most dentists recommend the first approach initially for TMD. Only if those therapies don't provide satisfactory relief or the case is extreme, would we then consider surgery. It's also advisable for you to seek a second opinion if you're presented with a surgical option.
Hopefully, further research into the connections between TMD and other inflammatory diseases may yield future therapies. The results could help you enjoy a more pain-free life as well as a healthy mouth.
If you would like more information on TMD, please contact us or schedule an appointment for a consultation. You can also learn more about this topic by reading the Dear Doctor magazine article "Chronic Jaw Pain and Associated Conditions."
By Drs Lawitts
September 15, 2016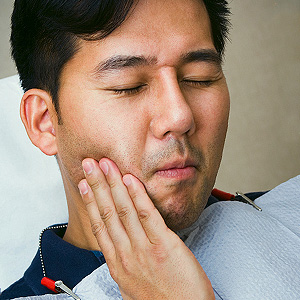 Chronic jaw pain can make eating, speaking or even smiling difficult. What's more, finding the right treatment approach can be just as difficult.
This is because TMD (Temporomandibular Disorder: named for the joints on either side of the lower jaw) actually describes a wide range of possible problems with the joints and connecting muscles. Any of them can result in impaired jaw function, radiating pain or even headaches.
We'll need to conduct a full dental and facial exam to accurately diagnose your jaw pain's cause. Even then, the way may still not be clear: there's considerable debate among dentists about the best treatment approach. Two basic schools of thought prevail, one conservative and non-invasive and the other more aggressive and interventional.
The conservative approach seeks to alleviate symptoms in a variety of ways, including recommending softer foods to give muscles and joints time to relax, applying cold and heat to ease soreness, massage of the jaw joint muscles, gentle stretching and jaw exercises. We may also prescribe medications like ibuprofen and other non-steroidal anti-inflammatory drugs for pain and swelling relief, and sometimes muscle relaxers to reduce spasms. If your pain stems from clenching or grinding habits, we could fit you with a custom bite guard you wear while you sleep to reduce the forces on your teeth.
The more aggressive approach is much more invasive. These methods include altering the bite or teeth position with orthodontics or dental work or surgically altering the joints themselves or the shape of the jaw. If you're recommended one of these more aggressive treatments, you should know they're not commonly used to treat TMD and they're irreversible. There's also no guarantee you'll gain relief from your symptoms, so by all means get a second opinion before undergoing any procedures.
For most people the best course of treatment is to start with the least invasive techniques, which are usually very successful. If they don't relieve your pain and limited function, we may then consider escalating treatment to more irreversible procedures to help you find relief from this unwelcome condition.
If you would like more information on jaw joint pain and how to treat it, please contact us or schedule an appointment for a consultation. You can also learn more about this topic by reading the Dear Doctor magazine article "Seeking Relief from TMD."
By Drs Lawitts
March 21, 2016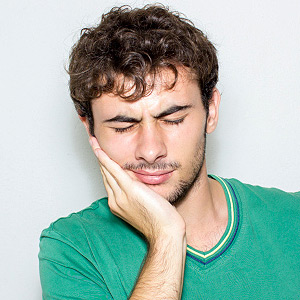 Accidents happen. And if an accident causes an injury to your jaws or surrounding facial area, it could result in serious damage. Without prompt treatment, that damage could be permanent.
You'll usually know, of course, if something is wrong from the extreme pain near or around a jaw joint that won't subside. If you have such symptoms, we need to see you as soon as possible to specifically diagnose the injury, which will in turn determine how we'll treat it.
This is important because there are a number of injury possibilities behind the pain. It could mean you've loosened or displaced one or more teeth. The joint and its connective muscle may also have been bruised resulting in swelling within the joint space or a dislocation of the condyle (the bone ball at the end of the jaw), either of which can be extremely painful.
These injuries also cause muscle spasms, the body's response for keeping the jaw from moving and incurring more damage (a natural splint, if you will). After examining to see that everything is functioning normally, we can usually treat it with mild to moderate anti-inflammatory drugs to reduce swelling and pain and muscle relaxers to ease the spasms. We may also need to gently manipulate and ease a dislocated jaw into its proper position.
In the worst case, though, you may actually have fractured the jaw bone. The most common break is known as a sub-condylar fracture that occurs just below the head of the joint with pain and discomfort usually more severe than what's experienced from tissue bruising or dislocation. As with other fractures, we'll need to reposition the broken bone and immobilize it until it's healed. This can be done by temporarily joining the upper and lower teeth together for several weeks to keep the jaw from moving, or with a surgical procedure for more severe breaks that stabilizes the jawbone independently.
It's important with any persistent jaw or mouth pain after an accident that you see us as soon as possible — you may have an injury that needs immediate attention for proper healing. At the very least, we can help alleviate the pain and discomfort until you're back to normal.
If you would like more information on treating jaw injuries, please contact us or schedule an appointment for a consultation. You can also learn more about this topic by reading the Dear Doctor magazine article "Jaw Pain — What's the Cause?"