Contact Brighton Hill Dental in Syracuse, NY
Dr. Joshua Wolhandler
100 Intrepid Lane
Syracuse, NY 13205
315-492-8138
315-492-6169 fax
Our staff encourages you to contact us whenever you have an interest or concern about dental procedures, such as veneers, dental implants and teeth whitening.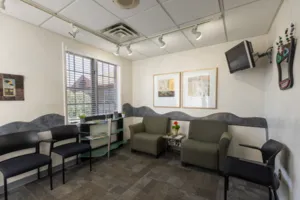 When you visit Dr. Joshua Wolhandler establish a vital foundation for his relationship with you. During the first visit with Dr. Joshua Wolhandler will make sure to obtain important background information, like your medical and dental history.
Dr. Joshua Wolhandler focuses his practice on comprehensive, quality dental care while utilizing state of the art instrumentation and techniques. Dr. Joshua Wolhandler's practice revolves around minimizing any patient discomfort or anxiety. To accomplish this, Dr. Joshua Wolhandler uses oral medicine for relaxation, nitrous oxide (laughing gas) and stereo headphones connected to cable TV. In addition, Dr. Joshua Wolhandler's ability to anesthetize patients gently are done with the utmost care.