Oral Surgery in Syracuse, NY
The world of oral surgery has become state-of-the-art with new procedures and technologies designed to provide optimum care. Procedures are streamlined to be efficient and quick. New technologies, such as 3D x-ray, have enabled better diagnosis and treatment outcomes. From Brighton Hill Dental, the office of your Syracuse, NY dentist, Joshua Wolhandler, here is some information on oral surgery.
Why Might You Need Oral Surgery?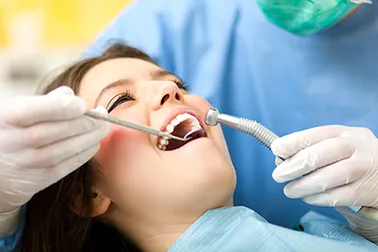 There are many reasons you might need an oral surgery procedure. These are just a few:
Wisdom tooth extraction, to remove third molars which are crowding other teeth, difficult to clean or are surrounded by bone (impacted) and will never erupt
Tooth extraction, for orthodontic work, damaged teeth or periodontally compromised teeth, or to place a denture
Bone grafts, to add bone if the bone in your jaw is diminished from wearing a denture or partial for many years; you may also need a bone graft to add bone for a dental implant
Dental implant placement, to replace a single tooth or multiple missing teeth
Jaw and facial problems, to correct poor jaw alignment or other structural issues
Sedation Options For Oral Surgery
No discussion of oral surgery would be complete without mentioning patient comfort. The relaxation and comfort of the patient is the most important consideration for your Syracuse oral surgeon during your procedure. That's why there are many different methods of anesthesia available, depending on the procedure and your preference. Consider:
Local anesthesia, an injection or injections to numb the treatment area
Nitrous oxide, a gas administered to promote wellbeing and relaxation
Oral sedation, a pill used to promote deep relaxation during which you will be able to respond, but you won't remember the procedure
IV sedation, delivered through a vein to create the most profound relaxation during which you may go to sleep and won't remember the procedure
Oral surgery procedures are nothing to be afraid of. In fact, the right procedure can improve both function and how you look. With today's oral surgery techniques and technology, it's a new world in oral surgery. If you need a skilled dentist to perform oral surgery services, contact Dr. Joshua Wolhandler, your local dentist serving the Syracuse, NY areas.
If You Are Interested In Learning More About Our Oral Surgery Options, Call Brighton Hill Dental In Syracuse, NY At (315) 492-8138 Today!